About Montenegro Airlines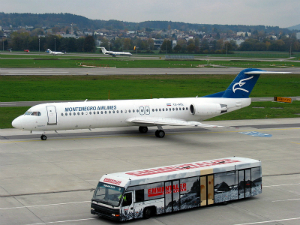 image credit: Aleks B.
The national airline of Montenegro, Montenegro Airlines connects their small independent nation to regional destinations across Europe. Montenegro Airlines' fleet consists of 6 planes, providing full-service flights to 19 destinations including the UK, Russia, France, Germany, and Italy, as well as other ex-Yugoslavian nations. Montenegro Airlines is partnered with Air France, Alitalia, Austrian Airlines, S7, and Adria to enhance their growing flight network.